IJInvestor Awards 2023 – Full NY Judging Panel
Last Updated 15 Sep 2023 13:01
Tags
Renewables
Power
Transport
Telecoms
North America
IJGlobal is for the first time hosting the IJInvestor Awards in New York to recognise achievements in infrastructure / energy M&A and infra fund activity in the Americas – and today we are identifying the entire independent panel of judges.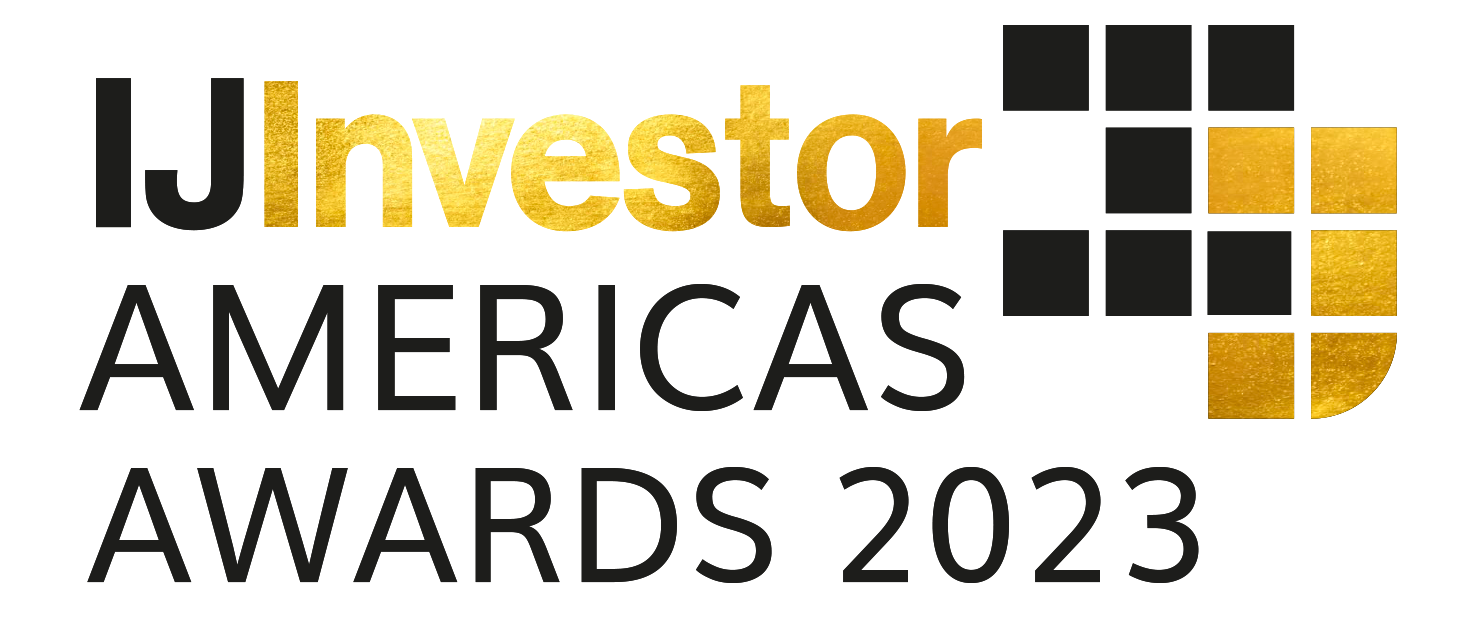 IJInvestor Awards 2023 has – for the first 4 years of its operation – only been staged in London, so in this fifth year we're exciting to be hosting an awards night in New York on 13 December. The rest of the world will celebrated at the London awards night on 30 November.
These awards are designed to celebrate infra fund and M&A activity in energy and infrastructure across the Americas, reflecting activity from 1 April 2022 to 31 August 2023. For this year only (a transition year to align judging with the end-of-year event) the awards are open to developments over 17 months.
IJInvestor Awards 2023 – not to be confused with IJGlobal Awards (greenfield and refinance) and ESG Awards (hosted in London 19 October) – is receiving submissions until 22 September… start submitting here…
IJGlobal prides itself on the peer-review nature of our awards, ensuring a transparent process that (we believe) makes them the most highly valued – submitted by the industry and reviewed by peers at the highest level.
As always, judges are recused from voting on awards where they have an interest. The New York panel assesses all submissions – company and transaction awards – from the Americas.
The final group of Americas judges (in alphabetical order) are:
Emilio Andrade – director of infrastructure and renewable energy investments in Latin America at Ardian
Emily Hashimoto – vice president at Goldman Sachs
Dolly Mirchandani – infrastructure and energy partner at White & Case
Marta Perez – head of the Americas infrastructure debt at Allianz Capital Partners
Charles Perreault – managing director for strategy and portfolio construction at CDPQ
Steven Sonnenstein – senior managing director at Digital Bridge
Peter Taylor – partner at the Carlyle Group and co-fund head for the Carlyle Global Infrastructure Opportunities Fund
Tim Treharne – principal and Americas advisory services leader at Arup
Judges previously confirmed are:
Adi Blum – managing director on the global energy and power infrastructure team at BlackRock
Jorge Camiña – partner and head of sustainable infrastructure credit at Denham Capital
Gisele Everett – senior managing director for the Americas at OMERS Infrastructure
Mansi Patel – managing director, head of infrastructure and project finance for North America, Latin America and Australia at MetLife Investment Management
Corinne Still – infrastructure partner at Apollo
Emilio Andrade
Ardian
Emilio is a director and at Ardian responsible for infrastructure investments in Latin America. The private investment house has assets of $96 billion managed or advised in Europe, North America and Asia.
He joined Ardian in 2019 to drive its engagement across Latin America having previously built experience in the region working as an investment banking director at Banchile Citi in Santiago where he led M&A and corporate finance advisory.
Prior to that, Emilio worked on Morgan Stanley's Latin America M&A team in New York, driving business activity across the region.
At an earlier stage of his career, Emilio served as head of structured finance among other roles at the global power generation company, AES, in Chile.
He started his career at IM Trust, a Chilean investment bank.
Emily Hashimoto
Goldman Sachs
Emily Hashimoto is a vice president within the infrastructure investment banking team at Goldman Sachs in New York.
She has been involved in numerous transactions in the transportation, digital, and environmental infrastructure space over the years.
Prior to joining Goldman Sachs, she held roles with Bank of Montreal where she rose to the level of VP in the project finance and infrastructure investment banking team, and before that she was an investment banking associate at RBC Capital Markets with a primary focus on transport finance.
Her early career involved stints at Shattuck Hammond Partners in healthcare advisory, as well as spells at Morgan Stanley and UBS.
Dolly Mirchandani
White & Case
An old friend of IJGlobal and a regular member of judging panels for the greenfield and refinance awards, Dolly is a long-established figure in Americas advisory for infrastructure and energy.
Dolly focuses on infrastructure and PPP projects at White & Case and has more than 20 years' experience working on some of the most significant deals in the sector.
She represents sponsors, infrastructure funds, commercial banks, institutional lenders, contractors, secondary market investors and governments in the tender, development and acquisition of greenfield and brownfield infrastructure projects.
Marta Perez
Allianz Capital Partners
Marta Perez is the head of the Americas infrastructure debt team at Allianz Capital Partners, responsible for lead the group's activities across different sectors in the Americas.
She also serves on the Allianz investment committee, and is based in New York.
Before joining Allianz, Marta worked for Credit Agricole where she worked for 11 years across various roles, the latest being to lead the Latin America structured finance advisory team, as part of the energy and infrastructure group.
Prior to Credit Agricole, Marta worked as a technical adviser at Mott MacDonald, making her an ideal judge for the IJInvestor Awards with a rare perspective on the market.
Charles Perreault
CDPQ
Charles Perreault is managing director for strategy and portfolio construction at CDPQ where he is responsible for the development and implementation of the strategic plan and portfolio construction for the infrastructure team.
He also oversees the design and deployment of new investment and financing activities for the portfolio.
This is a diverse role and also sees Charles manages the team responsible for business development and investment support.
Charles has more than 20 years of experience in private equity and infrastructure investing.
Since joining CDPQ in 2000, he has held various positions related to transactions, post-investment management and private equity and infrastructure strategy.
In addition to being a member of the infrastructure portfolio's management and investment committees, he sits on CDPQ's currency and infrastructure financing committees.
Steven Sonnenstein
Digital Bridge
Steven was voted Outstanding Individual in the IJInvestor Awards 2020 and was a popular choice given his drive and innovation at Digital Bridge (then Digital Colony).
Judges described Steven as "a force of nature" and "an infrastructure professional with the vision to identify new sectors, but – more importantly – the courage to pursue them relentlessly". Another went as far as to say: "Steven has forged a path that others will follow, carving out new markets and myriad opportunities. People will continue to follow his lead for years to come."
Steven is a senior managing director at DigitalBridge Investment Management and is an accomplished telecommunications infrastructure executive with more than 25 years of global M&A, asset management and operations experience.
At DigitalBridge, he is responsible for the origination, evaluation, completion, and ongoing asset management of new investments on a global basis.
Prior to joining DigitalBridge, Steven was a senior director at Public Sector Pension Investment Board (PSP Investments), one of Canada's largest pension investment managers, where he initiated and led telecoms infrastructure investing within the broader infrastructure group in addition to his other investment management responsibilities.
Before joining PSP Investments, Steven worked for Brookfield Asset Management in its private equity and infrastructure groups with a particular focus on and experience in South America.
Prior to that, he spent several years working in M&A and distressed advisory.
Peter Taylor
Carlyle Group
Peter is a managing director and partner at the Carlyle Group and co-fund head for the Carlyle Global Infrastructure Opportunities Fund
He played a key role on the famed JFK Airport Terminal One redevelopment which featured large in the IJGlobal Awards 2022 as one of the largest privately financed airport deals of its kind with a deal value of $9 billion… and it was completed during a time of considerable uncertainty over demand recovery.
Prior to joining Carlyle in 2016, Peter spent 15 years at Hastings Infrastructure – based in first in Australia and then in the US – and ultimately served as the global head of global investments and asset management.
Prior to joining Hastings, Peter served as a manager of structured asset finance at Deutsche Bank.
He brings an international flair to the New York judging panel.
Tim Treharne
Arup
Another decidedly international judge perspective – and an old friend of IJGlobal – we have known him for the last couple of decades as he transitioned from KPMG through to Meridiam (before that at Bank of America and NatWest) and eventually found his forever home at Arup.
Based in Miami and Washington DC, Tim has an enviable experience that encompasses the international infrastructure and energy scene with few markets that do not bear his fingerprints.
Tim has been based in the US since 2018 – though was in and out of the country for the previous couple of decades on a frequent basis – and now leads the Arup Americas advisory services team.
He joined Arup in 2018 following a 37-year career in banking, finance, and investment, principally in project finance, across a wide range of geographies. His area of expertise is in the structuring, procuring, and financing of major capital projects.
Having helped a number of governments develop their public-private partnership policy and programmes, including development of the initial PPP guidance in the UK, Tim strives for solutions that transfer risks to the parties best able to manage them while providing value for money solutions to public clients and the communities that they serve.