Infra Dig – US renewables with Charles Donovan
Last Updated 21 Sep 2023 19:58
Tags
Renewables
North America
Hot off the heels of hosting REFF Wall Street in New York, the IJGlobal podcast – Infra Dig – publishes its latest episode, this one focused on renewable energy in the US.
IJGlobal editorial director Angus Leslie Melville collared keynote speaker Charles Donovan as he left the stage to record this latest episode of Infra Dig and discussion turns – somewhat predictably – to renewable energy scene in the US.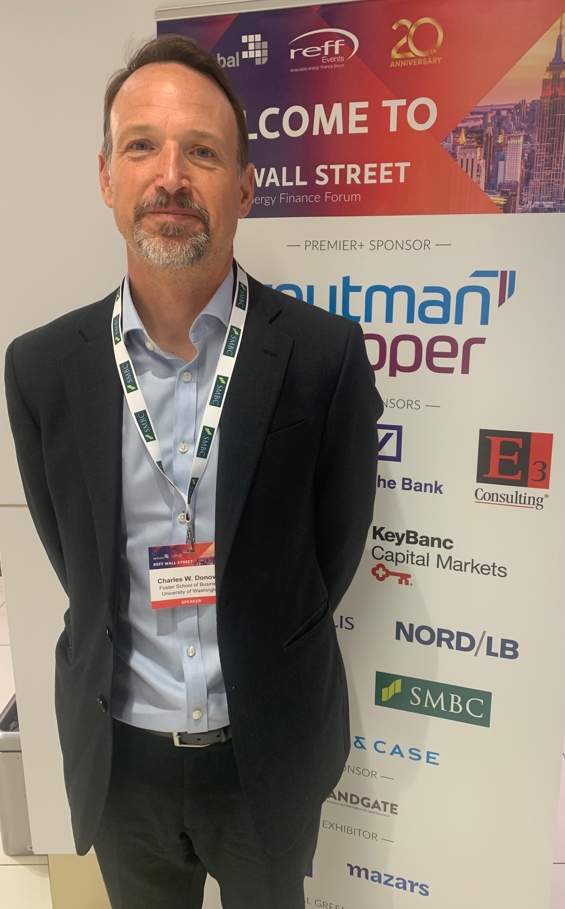 The podcast can also be accessed on Amazon as well as on Google Podcasts, as well as a range of other services.
Charles is professor of practice in the department of finance and business economics at the University of Washington and senior economic adviser to Impax Asset Management.
He was previously professor of practice at Imperial College London, executive director at the Centre for Climate Finance and Investment at Imperial College Business School, and academic director of Imperial's MSc in Climate Change, Management and Finance.
Prior to academia, he was head of structuring and valuation for global power at BP and part of the strategy team that launched BP Alternative Energy with an $8 billion funding commitment – and his CV also includes a term at Enron.
He served in the US government as an energy policy analyst at the Environmental Protection Agency and is editor and co-author of Renewable Energy Finance: Powering the Future, which is now in its second edition.
This latest episode, which runs for a little more than 17 minutes, gives a helicopter view of renewables in the US with a distinct slant towards the challenges being faced… and still to be overcome.