Caribbean Uncovered – Izalia Lopez on PPP in the DR
Last Updated 30 Jul 2023 12:28
Tags
Transport
Social & Defence
North America
PPP Americas – the conference staged in Panama last week hosted by the Inter American Development – covers the LAC region… and attracted an interesting delegate from the Dominican Republic.
In the first of the "Caribbean Uncovered" series – separate to LatAm Uncovered – IJGlobal editorial director Angus Leslie Melville sits down with Izalia López, promotion deputy director for PPP in DR, to hear about the island's ambitions.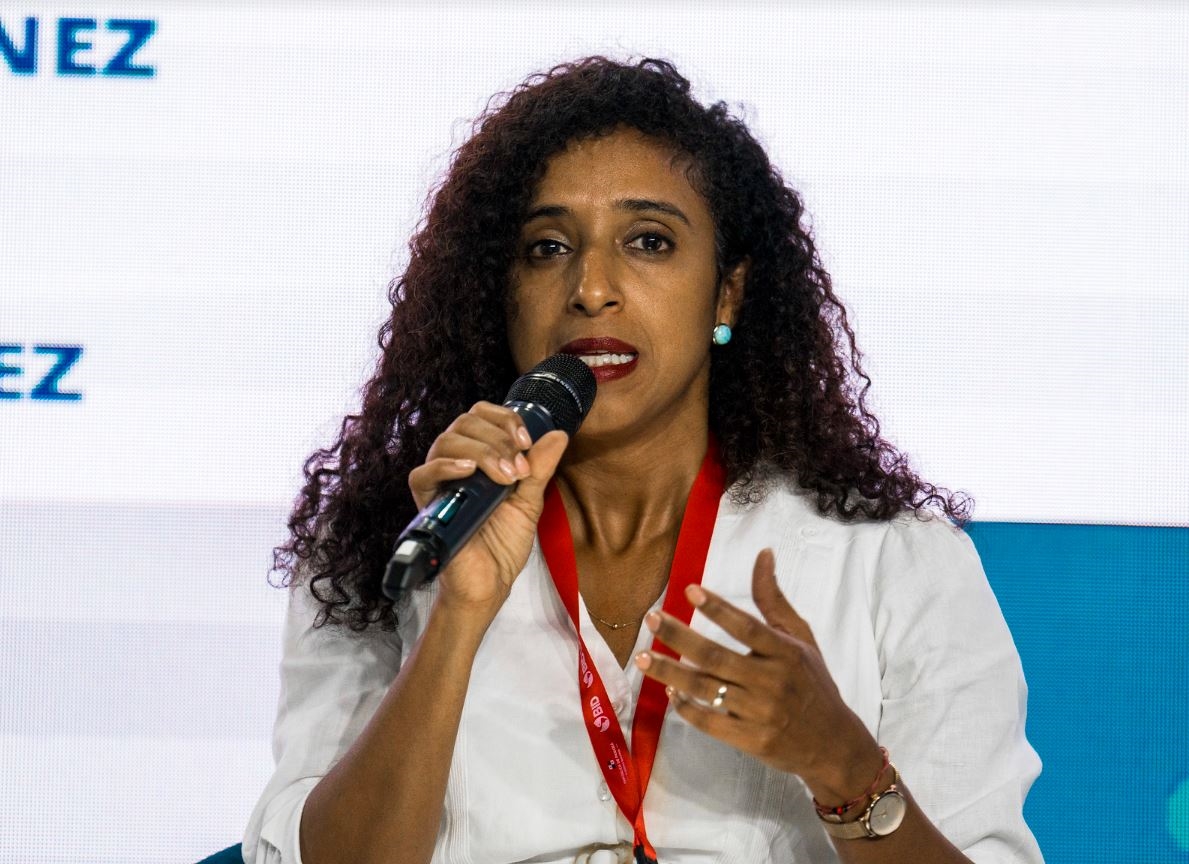 Izalia (pictured right on stage at PPP Americas) starts off by running through the legislation that was carried through from the previous administration and has been evolved by the existing government, working with the IDB on methodology which resulted in it ranking sixth in Infrascope which evaluates the capacity of countries to mobilise private investment via PPPs.
While DR's programme is youthful, it has been working with a range of consultants and agencies to ensure projects are structured to allow swift procurement and – as a bonus – the PPP unit is open to unsolicited proposals.
One of the key projects currently in procurement is the Duarte Port Redevelopment PPP – Porto Duarte – where the plan is to upgrade existing facilities to expand from cargo-only to a multimodal terminal that will cater for tourism cruise lines. Financial close is slated for this DBFOM project – 3 years construction, 30 years O&M – at the end of 2023.
Amber Highway is the other major transport project that DR is driving forward and its started conducting roadshows in May (2023), more recently holding private sessions with 28 companies from Asia, LatAm, Europe and the US. Currently it has 7 RFQs for the project.
To hear more about DR and the market, tune in to this podcast…