IJGlobal Annual Report 2023
Last Updated 28 Feb 2023 12:54
Tags
Renewables
Power
Transport
Social & Defence
Water
Telecoms
Asia Pacific
Europe
North America
Latin America
MENA
Sub-Saharan Africa
IJGlobal is today (28 February) publishing its annual report that will be printed and made available to guests at the London awards night on Thursday 9 March.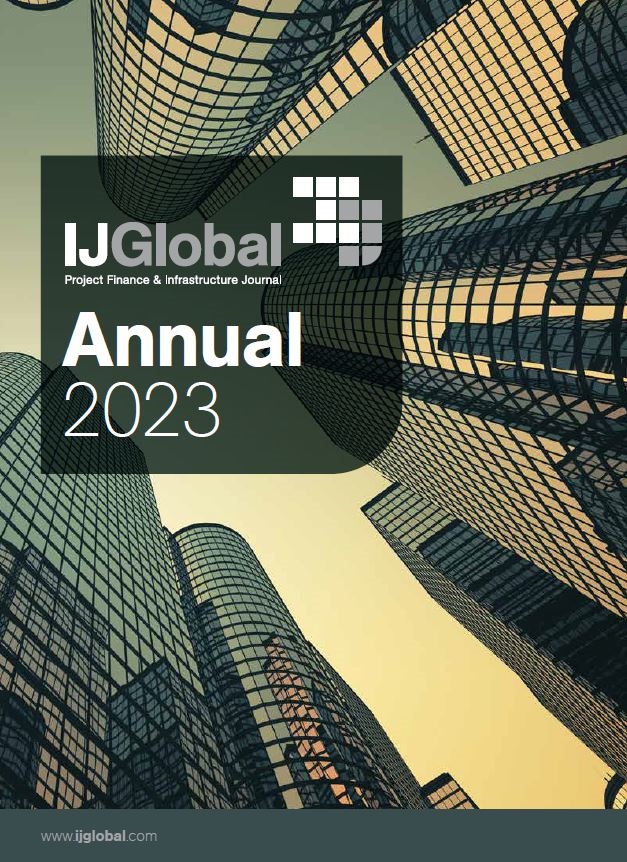 In this document – published for the first time – readers are treated to a round-robin of league table findings from greenfield financing as well as a state-of-the-nations for infra fund activity and M&A in the infrastructure and energy space.
To access the IJGlobal Annual 2023, CLICK HERE…
Drawing on the findings of the IJGlobal League Tables full-year report for 2022 and the IJInvestor Funds & Investors Report, this annual showcases a spread of data published by IJ as well as a focus on the previous 2 awards – IJInvestor Awards 2022 and IJGlobal ESG Awards 2022.
The report is published as we ramp up for the greenfield awards – IJGlobal Awards 2022 – which are hosted in the coming weeks:
Europe & Africa – 9 March at Sheraton Grand London
Americas Awards (in association with Wilmington Trust) – 16 March at Guastavino's, New York
Asia-Pacific – 23 March at Park Royal on Beach Road in Singapore
Middle East & North Africa – 26 April at Shangri-La, Dubai
In this issue of the IJGlobal Annual, we showcase a handful of winners for the IJInvestor Awards 2022 and the IJGlobal ESG Awards 2022.
This is followed by a slew of case studies of impactful transactions that have closed over the course of the last 12 months across the regions.