IJGlobal Awards 2022 – Latin America Judges
Last Updated 17 Jan 2023 16:52
Tags
Oil & Gas
Renewables
Power
Transport
Social & Defence
Water
Telecoms
Mining
Latin America
We are delighted to announce the Latin American judging panel for IJGlobal Awards 2022, a team of industry professionals – all of them with deep experience of infrastructure and energy financing – to pick winners for regional excellence.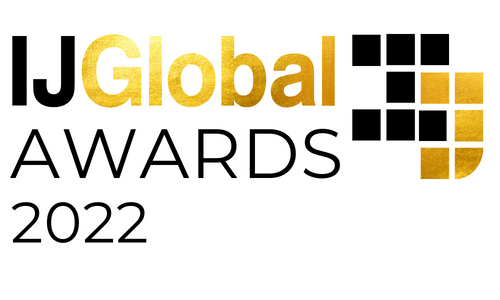 These awards recognise landmark developments to have closed in the 2022 calendar year in LatAm, singling out the organisations that contributed to the delivery of greenfield projects in the infra/energy space, as well as refinance activity.
IJGlobal Awards should not be confused with IJInvestor Awards which celebrate infrastructure fund activity alongside infra/energy M&A. These awards are hosted in the autumn.
We believe IJGlobal Awards are the single most transparent and peer review in this sector, fielding regional teams of experts to assess submissions and vote (in secret) on the organisations that have been most impressive over the course of the judging period.
The independent panel of judges will meet for Judgment Day on Tuesday 17 January to debate the companies that closed deals – project finance greenfield and refi – over the course of the 2022 calendar year.
Judges are recused from casting votes where they are conflicted, as in lawyers cannot vote in the legal segment and bankers are not allowed to sway the decision in the MLA category.
The judges (in alphabetical order) for Latin American Judgment Day are:
Aitor Alava – LatAm head of infrastructure and projects at Natixis
Juan Sebastian Betancurt – VP of EM sales at JP Morgan
Tobey Collins – managing director at Astris Finance
Juan Miguel Custodio – managing director at Macquarie
Guido Liniado – partner at Latham & Watkins
Will Marder – managing director at Wilmington Trust
Sami Asad Mir – partner Allen & Overy
Daniel O'Czerny – director LatAm infra finance, Citigroup
Andres Onetto – manging director, Rubicon Capital Advisors
Dorothee Peuze – head of project finance for LatAm, Credit Agricole
Fabiana Sakai – partner at Milbank
Diana Sepulveda – senior portfolio manager, infra debt, at HSBC Asset Management
Miriam Signor – partner at Lefosse
Jorge Valenzuela – principal infra advisory, Arup
Alex Yew – NED and senior adviser to Plenary Europe
Aitor Alava
Aitor heads the Natixis infrastructure and energy finance for LatAm, operating out of New York.
He has more than 20 years of diverse infrastructure finance experience, having been involved in banking, as a developer, and on the construction side.
Aitor joined Natixis' Americas platform in 2013 after having previously headed the bank's project finance function for Spain and Portugal since September 2011.
Prior to joining Natixis, Aitor was deputy head, of project finance for Spain and Portugal at BNP Paribas and, earlier, a director for global export and project finance Iberia at Fortis Bank.
Juan Sebastian Betancurt
A vice president for emerging markets sales at JPMorgan Chase in Bogota, Juan has been at the organisation since late 2010.
Over the years he has risen to VP level and is particularly active across the LatAm region.
Tobey Collins
Tobey leads is managing director of structured finance in the energy sector for the Americas at Astris Finance, including both conventional energy and renewable energy.
In nearly 20 years in the power sector, Tobey's transactional experience has spanned both the financing and sponsor sides of the negotiating table. She has worked in conventional and renewable energy as well as power distribution and transmission, both in the US and across Latin America.
Prior to joining Astris in 2013, Tobey spent 10 years leading transactional finance teams as a sponsor/owner of electricity assets. As CFO at AES Gener, Chile's second largest generator with more than 4GW of installed capacity, Tobey led debt and equity capital raising activities of around $2 billion to support an aggressive expansion plan.
As managing director of restructuring at the AES Corporation, Tobey worked out and refinanced close to $3 billion of troubled debt at AES assets principally in Brazil as well as the Dominican Republic and Colombia. Tobey has also held senior finance roles at Lanco Solar in the US PV sector and Verdeo Group in the carbon trading space.
Before switching to the sponsor side, Tobey worked as a project finance banker and adviser. She worked for the private sector department of the Inter-American Development Bank as an investment officer. She had previously worked in ABN AMRO's project finance team based in Caracas, Venezuela and in Sao Paulo, Brazil. She began her international project finance career at the Overseas Private Investment Corporation (OPIC).
Juan Miguel Custodio
Juan is a managing director in Macquarie Capital's infrastructure and energy capital team.
He has extensive experience in project finance, P3 procurement and long-term infrastructure projects.
Over the last 15 years, which includes more 10 years with Macquarie, he has worked on several major complex P3 projects across North America, Europe, and Latin America, from their origination to their substantial completion.
He has expertise across various infrastructure subsectors, notably energy, digital, hospital, water, road, and rail infrastructure.
Prior to working at Macquarie, Juan was at Cintra and PwC prior to that.
Guido Liniado
Guido is a New York-based partner at Latham & Watkins advising financial and corporate clients on a variety of cross-border finance matters, primarily involving Latin America and the Caribbean.
He counsels a range of banks, institutional investors, development finance institutions, sponsors, and corporates.
His work includes project bonds; project finance; multisource finance; structured finance; acquisition; leveraged; and other corporate finance.
He regularly handles senior and subordinated debt, bridge facilities, revolving facilities, mezzanine facilities, L/C facilities, receivable purchase facilities, credit enhancement, intercreditor arrangements, and security matters.
Will Marder
Will Marder leads the project finance agency services group at Wilmington Trust, which he joined in 2017 bringing more than 25 years of project finance and asset-backed lending experience to the team.
He was previously at Deutsche Bank from 2008 to 2017, where he served as the global product manager for project finance in the global transaction banking business.
Prior to Deutsche, Will worked at Fortis Capital for 4 years, where he originated and underwrote project finance transactions in the energy sector, focusing on renewable energy technologies.
Before moving to Fortis, Will spent 8 years at GE Capital Energy Financial Services, where he focused on troubled and workout transactions, and was involved in numerous restructurings and asset sales. Will was also involved in GE's earliest tax equity investments in wind energy.
Sami Asad Mir
Sami is a partner in the projects, energy and infrastructure group, the Latin America group and ECA group and serves as the firm's relationship partner for a number of IFIs, including IFC, IDB Invest, DFC, US Exim Bank, NADB and EDC.
His practice is predominantly focused on advising lenders (including ECAs, MLAs, other official credit agencies and commercial lenders) and sponsors on project finance, PPP transactions and equity and fund investments in Latin America and emerging markets around the world with a focus on the energy and infrastructure sectors.
Daniel O'Czerny
As a director for Latin American infrastructure finance at Citigroup, Daniel is based out of Brazil and has deep experience across the sector and region.
He has been at Cit since late 2017 having previously been head of infra finance at Daemon Invesimentos (also in Brazil) where he led the advisory team that was primarily focused on project finance at M&A. Primary transactions he worked on at this time were in power, O&G, urban mobility and PPP.
Before that (2006-13), Daniel was working on the Brazilian project finance advisory, arranging and project bonds team where he rose to the level of director.
Andres Onetto
Andres is a managing director with Rubicon Capital Advisors operating out of its office in Chile, leading its efforts in the Southern Cone.
He has been working for the last 10 years as an M&A and project finance banker having held senior positions at Citi, BBVA and Scotiabank.
During his tenure as a banker, he has financed projects with a total Capex of more than $3.5 billion and provided financial advisory service for a total transaction value of in excess of $3 billion.
Andres has successfully led the most innovative transactions in LatAm including the largest project bond ever issued (Interchile 144 A Reg S $1.2 billion), the first USPP for a portfolio of PMGD projects in Chile and the acquisition of a water utilities portfolio in Chile.
Before becoming a banker, Andres worked as an M&A and project finance attorney for 10 years.
Dorothee Peuzé
Dorothee has been head of project finance for Latin America with Credit Agricole since September 2021, having worked at the French bank since 2002.
Prior to joining the project finance LatAm team as a managing director in NY in 2016, she was based in Paris and London, and led a number of relevant infrastructure projects in Europe and the Middle East, including advising and structuring of public-private parnerships, concessions contracts, and acquisition financings.
She is now responsible for origination and execution of project finance transactions across sectors – infrastructure, power & utilities, mining and metals and natural resources – in Latin America.
Fabiana Sakai
Fabiana Sakai is a partner in Milbank's São Paulo office and a member of the firm's capital markets group.
With nearly 20 years of experience, Fabiana's practice centres on New York law advice in the areas of capital markets, M&A, corporate, financing transactions and corporate governance.
Diana Sepulveda
Diana is a senior portfolio manager for infrastructure debt investments at HSBC Asset Management, operating out of London but with a focus on Latin America.
She has been working in infrastructure finance since 2000, with significant experience in structuring and executing financings across the transport, social infrastructure and energy sectors in Europe, Latin America and Asia.
She started her career as a financial adviser in Portugal, advising on Portugal's first road PPP tenders.
Miriam Signor
Miriam has been working for more than 20 years in financial and corporate transactions involving companies and assets in infrastructure, industrial and real estate sectors.
Her experience covers infrastructure, project finance, M&A, banking and finance, power, oil and gas, concessions and PPPs and debt restructuring.
She is a partner in the infrastructure team at Lefosse and operates out of Brazil.
Jorge Valenzuela
Jorge is a principal at Arup operating out of San Francisco with more than 2 decades of experience in investments, asset management, and the project management of real assets.
His expertise comprises financial and technical advisory for the development, investment, and financing of public infrastructure and real estate projects, with particular proficiency in P3s.
At Arup, he leads the business and investor advisory business for San Francisco and he has directed engagements in the US and many Latin American countries such as Argentina, Brazil, Chile, Colombia, Mexico, and Peru.
Jorge has participated in more than 25 major M&A and project finance deals, and been project director for a range of consulting engagements including toll roads, airports, transmission lines, energy generation, and social infrastructure.
Before joining Arup, he was a director of asset management for a portfolio of institutional commercial real estate properties. In addition, he has 10 years of experience in construction management and real estate development.
Alex Yew
Having now returned to London where he is currently acting as a non-executive director at Plenary Europe and at GCP Infrastructure Investments, Alex was for a long time heading John Laing's Latin American drive.
Alex has more than 20 years of experience in the infrastructure and energy space, first as a finance lawyer, then as an investment banker, before moving into a roles as in infrastructure investor.
He has worked on deals across Asia, Australia, the UK, Europe, North America and Latin America.
Alex joined John Laing in 2008 where his initial focus was on real estate and rail projects.
He then moved on to head up various functions including project finance, new markets, strategy, and partnerships.
Most recently he set up the Latin American business for John Laing and was responsible for the UK/European PPP and projects business.