Infra Dig – crowdfunding Spanish renewables
Last Updated 28 Jul 2022 15:41
In a break from the norm, the IJGlobal podcast series Infra Dig turns the focus away from mainstream infrastructure and energy finance to shine a light on an interesting organisation in Spain.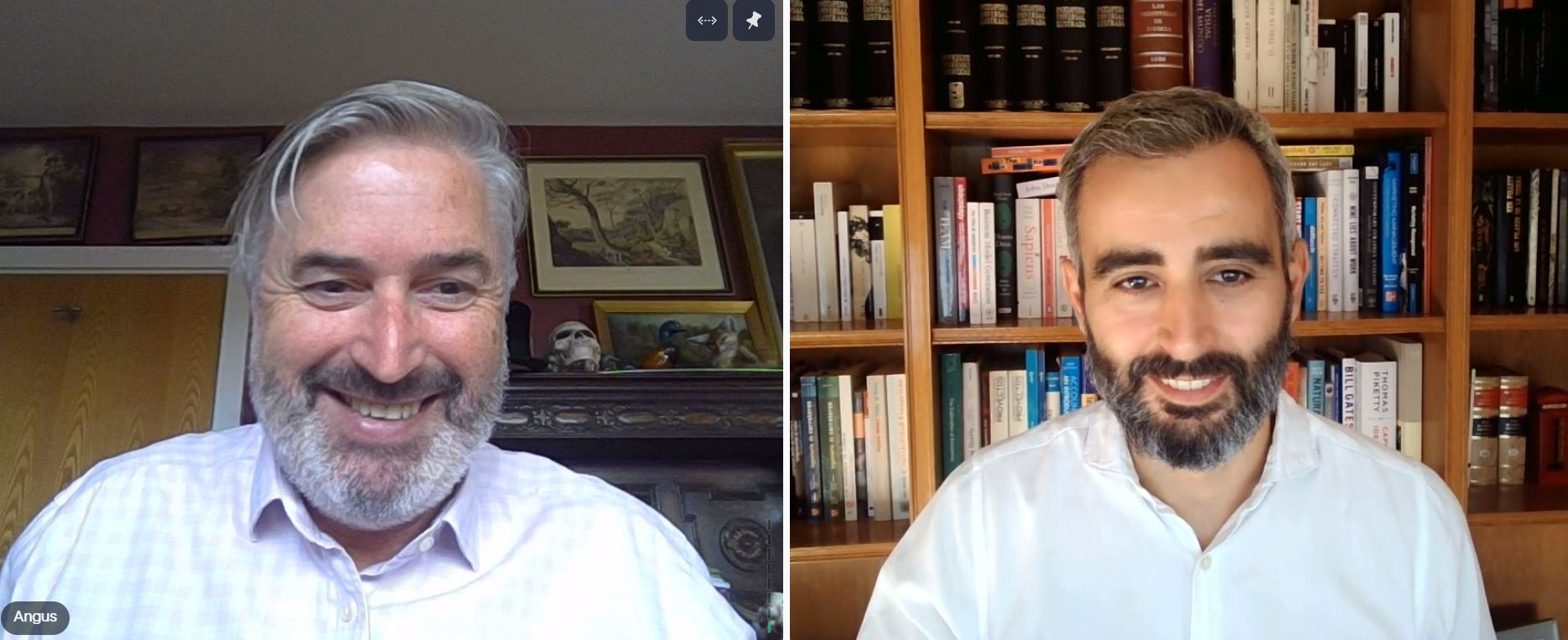 IJGlobal editorial director Angus Leslie Melville talks to Carlos Vitoria, investment manager and early investor at Spanish crowdfunding platform Fundeen, to hear how there's more than one way to skin a cat… more than one way to finance renewables.
To access the podcast, CLICK HERE…
In a far-ranging discussion on Fundeen's crowdfunding of European renewable energy projects. Carlos runs listeners of the Infra Dig podcast through the organisation's aspirations and achievements.
Fundeen is a FinTech platform that allows people to invest – from as little as €500 ($508) – in renewable energy projects while also furnishing (often micro) projects with a financing solution meaning they don't have to resort to more traditional formulas… where scale would likely rule them out of the equation in any case.
Launched by brothers Nacho and Adrian Bautista in 2019, Fundeen offers an annual return of around 7% and has to date deployed around €7 million and is currently in fundraise mode for its first senior loan of €1.21 million (It targets €20 million deployed by 2023).
This is for an operational project that was developed by Grupo Diggia which has more than 3GW under development. The loan is for 10-15 years and has a 5.6% net interest rate, and Carlos reckons it's the smallest project finance loan out there.
As to the "smallest project finance deal of all time" (as described by the interviewer), Carlos says: "I am rather proud of this project. I was leading the structuring for it and I was in the process of talking to the sponsor – a project being built by a rather expert developer and constructor in Spain. It was built full equity and they were looking for sources of finance."
However, due to its scale – 2.5MW, ground-mounted solar farm with a full merchant offtake – the developer did not have access to the lending community. Fundeen has been licenced to provide debt products since 2021 and this sparked the discussion for it to come in and leverage up the project to 80% of investment needs.
"We decided to emulate what banks do for larger projects, so we ran the numbers and – basically – it worked," says Carlos. "We found a way of issuing debt that is guaranteed as you will find on any other project finance deal, which I believe has an interest rate that is substantially higher than what you will find on a regular project finance deal nowadays.
"We managed to pull that together with reasonable transaction costs which is one of the arguments why this type of funding is not accessible for smaller projects because of advisory fees."
Fundeen works closely with legal adviser Pinsent Masons, alternative energy consulting specialist Vector Renewables, AON is its insurance adviser and BondHolders – the independent loan agency and corporate trustee services group.
To hear more about this transaction, the open nature of Fundeen's financing and so much more, tune into the latest episode of the Infra Dig podcast.