Brazil's thriving infrastructure market
Last Updated 06 Apr 2022 17:01
Tags
Transport
Latin America
Brazil's business environment is booming with foreign investors confident in the investment climate that the country has cultivated. This success is tied into specific stand-out industries in Brazilian infrastructure – such as transport, which has long been a cornerstone of growth for the country and will see continuous upward momentum in 2022.
According to the United Nations Conference on Trade and Development (UNCTAD) report, Brazil's infrastructure sector received a 53% increase in the number of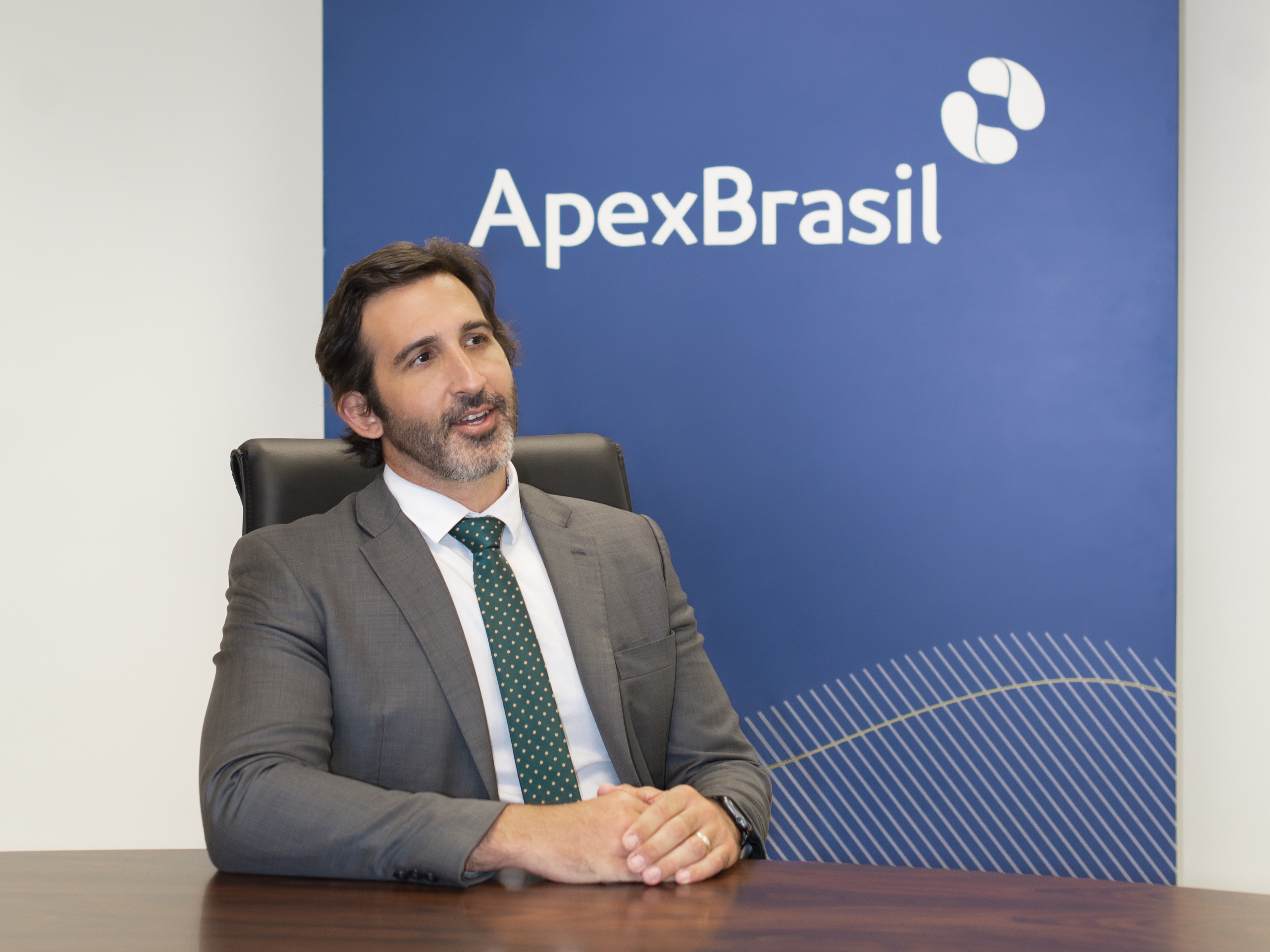 financing proposals in 2021 alone. But 2022 is also set to be stand out year with the following in the pipeline:
26 airport auctions – up from 22 auctions in 2021
9 highway auctions – up from 3 in 2021
4 railway auctions – up from 1 in 2021
22 port auctions – up from 12 in 2021
Included in this count is the upcoming auction for the Paraná Highway which is expected to generate around $8.6 billion in investment. Additionally, investors should keep an eye on the privatisation of the Port of Santos, the largest seaport in Latin America, which is expected to result in around $2 billion in investment.
Since the start of the pandemic, ApexBrasil has launched a site to support Brazilian companies and foreign investors, particularly in providing updated and qualified information regarding all measures introduced by the federal government to overcome the economic crisis.
ApexBrasil is the Brazilian government's export and investment promotion agency and plays a key role in highlighting the country's infrastructure projects. It acts as a one-stop-shop for foreign investors and is linked to the Ministry of Foreign Affairs. It also works in partnership with the Ministry of Infrastructure and the Investment Partnerships Program (PPI) to promote and facilitate investments in infrastructure.
Lucas Fiuza (pictured above right), business director at ApexBrasil, spoke exclusively to IJGlobal about the upcoming business environment in Brazil & Latin America, how major funds are jumping on opportunities in Brazil and how that might impact the year ahead.
Fiuza points to some office stats when discussing Brazil's infrastructure investment, which has been below 3% of the country's total GDP since 2003. Ideally, the percentage of Brazil's annual GDP invested in infrastructure would increase to a
Sectors requiring the most investment
Fiuza points to some office stats when discussing Brazil's infrastructure investment, which has been below 3% of the country's total GDP since 2003. Ideally, the percentage of Brazil's annual GDP invested in infrastructure would increase to around 5.5% of the GDP per year, which would position Brazil in the top 20 countries in infrastructure by 2038.
"As we continue to work towards that goal, we are already seeing an upward trajectory. Last year, 1.69% of the GDP was invested in infrastructure, while it is expected that 1.99% will be invested in 2022. Additionally, despite the consequences of the pandemic, the infrastructure sector in Brazil has been moving in the right direction by calling on the private sector to lead the charge."
Fiuza believes that Brazil is keen to promote investments across all areas of infrastructure – but there are some areas that stand out. According to the Projeto Infra 2038 report, Brazil has area to grow in the density and efficiency of railway and sea projects (eg. sea walls and ports), as well as in the electricity and sanitation industries. These are the sectors that Brazil has targeted for private investment, which has been made possible and easier through legislation advanced by the Brazilian government to organise the sectors into a more business-friendly environment.
"Take, for example, the approval of the Basic Sanitation Legal Framework in July 2020, the approval of the New Legal Framework for Railways in December 2021, and the development of the The Cabotage Law, expected to be voted into law this year, all of which positively impacted Brazil's investment environment. The size of the portfolio of Brazilian infrastructure assets, around 156 projects, shows that the country's infrastructure can benefit from investment in a variety of sectors, especially through foreign direct investment."
Fiuza states that the market often sees interest from companies and financiers that already consider Latin America a strategic region for investment and/or partnerships and have existing projects in other South American countries.
Since 2016, however, with the creation of the Investment Partnership Program and the auctions and concessions that have followed, investors have considered Brazil more so as a country with strategic assets that can be profitable for decades.
New investment structures
In recent years, the Brazilian government introduced several reforms that have helped to decrease the cost of doing business in Brazil by US $77.3 billion. These included the Sanitation Law, which ended restrictions on private sector investments for sanitary projects, as well as the New Highway Concession Design, which has introduced a strengthened risk sharing and incentives framework for highway development projects specifically.
"The success of these 2021 reforms have paved the way for long-term benefits for international investors interested in Brazil – and the government continues to recognise the importance of creating an attractive environment to do business in the country. In the next year, just a few upcoming reforms that will further establish Brazil as a top investment destination include the Public-Private Partnership (PPP) Law, which will establish general rules and requirements for the public-private partnership bidding process and contracts within the jurisdiction of the government. The Cabotage Law, additionally, will aim to increase competition in the transportation industry and expand the national fleet for water transport."
As there are many social infrastructure assets (hospitals, prisons parks and forests) in Brazil's pipeline of auctions this year, which will follow the sanitation concessions from 2020 and 2021, there are financing options at the National Development Bank BNDES that benefit companies with ESG guidelines, specifically.
M&A and fund activity
With Brazil's new legal framework for infrastructure and the creation of a more business-friendly environment, there is the expectation that we will see increased M&A activity.
"It is common for stakeholders who are watching Brazil to consider having a Brazilian partner for an auction or to partner with companies who are well established here, which helps them enter the market with lower risks," says Fiuza.
Fiuza also discusses fund activity: "We're seeing that well-known funds – including BlackRock, Macquarie Group, Lazard, and Generate Capital, among others – are increasingly becoming interested in exploring opportunities in Brazil's infrastructure sector.
"This is due to a wide range of factors, including Brazil's thriving investment environment, the growing number of auctions available to private investors in 2021/22, and the favourable real to US dollar ratio, to name a few. The Brazilian government has also been hyper focused on promoting PPPs and passing legislation that encourage cross-border investment from these large funds."
Market trends to look out for
Internationally, supply chain disruptions will continue to cause challenges in the months ahead. Consider a recent Deloitte survey that found CEOs put continued supply chain disruptions in the top 3 business issues for the year ahead. This puts a spotlight on the need for stable and effective infrastructure – and Brazil's infrastructure projects, as well as their leadership as a top exporter to many countries around the world, highlight the country's ambitious goals to help alleviate supply chain bottlenecks around the world.
"The general consensus is that there needs to be concrete action taken to remedy the supply chain holes we saw take shape in 2021 – I am predicting that this will likely manifest this year into increased funding for ports, railways, and warehouses, as well as hiring of new talent and adopting technology that enables seamless infrastructure.
"Even though roads, highways, ports, and airports have always been essential to the fabric of international trade, we might see a revitalised interest in infrastructure as the supply chain disruptions demonstrate how vital these functions are to everyday life as we know it. The global focus on the sector presents opportunities for and in Brazil. As we approach the year ahead, we are focused on offering an increased number of auctions to privatise and further develop our country's infrastructure functions," concludes Fiuza.