IJGlobal Awards 2020 – sign up to attend
Last Updated 18 Jun 2021 09:53
Tags
Oil & Gas
Renewables
Power
Transport
Social & Defence
Water
Telecoms
Mining
Asia Pacific
Europe
North America
Latin America
MENA
Sub-Saharan Africa
In the absence of our famed IJGlobal awards nights – normally hosted in London, New York, Singapore and Dubai – we are bringing you all the thrills and spills of the night… virtually.
Your hosts for the night will be IJGlobal editorial director Angus Leslie Melville and editor Ila Patel (both pictured in front of the green screen which didn't work for the kilt, so all shots are from the waist up!).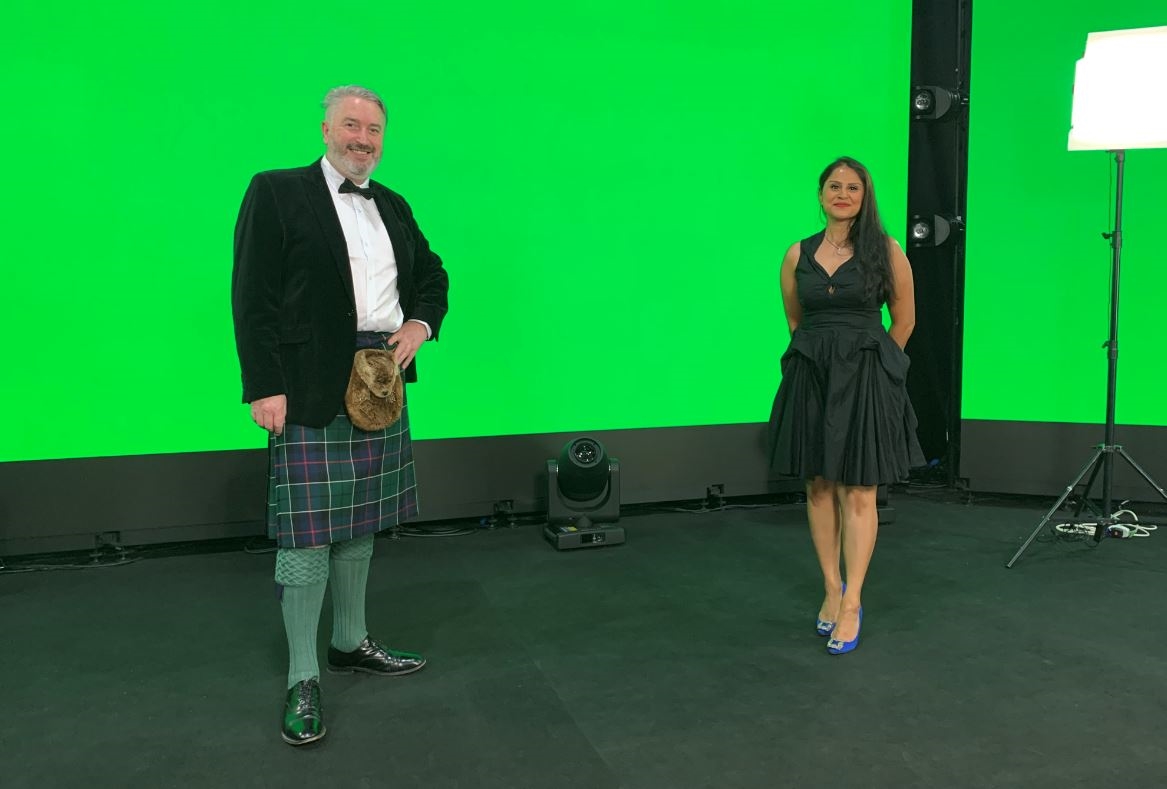 To enjoy the full experience – including acceptance speeches and the occasional mis-pronunciation – sign up to attend here:
It is free to access the awards presentations and – for those of you who have never experienced an IJGlobal Awards Night – it will give you a flavour of how exceptional these events are.
We took the decision to combine the EMEA awards, rather than presenting MENA separately as we would normally do for the Dubai event.
Airing of the awards presentations will go live on Monday 29 June and will be followed the next day (30 June) with the publication of the virtual magazine, which we are also making open access.
Many of the individual features – focuses on winning companies – will be hosted separately (and open access) on IJGlobal and will be marketed widely after the event.
We hope to make a return to live events for the 2021 awards when we look forward to meeting you all in person… and redeeming our deposits for venues from the 2019 awards nights!