IJGlobal Awards 2019 – The ACWA Power Interview
Last Updated 13 Jul 2020 13:17
Tags
Renewables
Power
MENA
Having played a dominant role across the GCC region, ACWA Power was justly rewarded for its level of activity across the 2019 calendar year by scooping 3 key IJGlobal Awards for the region.
ACWA Power won the regional Solar Deal of the Year with DEWA IV in Dubai; Export Finance Deal of the Year for Al Dur 2 IWPP in Bahrain; and MENA Water Deal of the Year for Taweelah IWP in Abu Dhabi.
Each of these projects excel in their own rights as challenging transactions, drawing in first tier equity investors, lenders and advisers active in the region.
The 950MW DEWA IV – also known as Mohammed bin Rashid Al Maktoum CSP and Solar PV Plant Phase IV – saw ACWA Power marshal forces to deliver the world's largest solar thermal IPP with the largest molten salt storage facility (15hours) to dispatch throughout the day, with a very long PPA, bringing Chinese investors to the table.
In Bahrain the ACWA Power-led consortium reached financial close at the end of June on the $1.5 billion, 1.5GW power and 227,300m3 per day water desalination facility Al Dur 2 IWPP, with participation from a number of international and Saudi lenders including a Euler Hermes covered facility and a Saudi Fund for Development facility. .
While in Abu Dhabi, the $1.2 billion Taweelah IWP will deliver the world's largest independent water producer (IWP) achieving an international record for the cheapest tariff on desalinated water.
ACWA Power's reach is impressive, operating as a developer, investor and operator of a portfolio of power generation and desalinated water production plants with a presence in 12 countries, including the Middle East and North Africa, Southern Africa and South East Asia.
Employing more than 3,500 people – about 60% of whom are local – ACWA's portfolio has an investment value in excess of $48 billion, can generate 34GW of power and produces 5.9 million cubic metres per day of desalinated water.
During 2018-19, ACWA Power constructed 12 projects with a combined project cost of $6 billion, delivering aggregate capacity of 5.3GW and 55MIGD (desalinated water). This includes 3 projects in Oman, 1 in Saudi Arabia, 4 projects in Morocco, 2 in Jordan, 4 in Morocco and 1 in Egypt and Vietnam.
ACWA Power is at the forefront of the renewable energy agenda having pioneered in the GCC with numerous first-of-a-kind projects in solar photovoltaic:
first solar PV project in GCC – Shuaa Energy 1 (260MW)
first solar PV project in Morocco – Noor PV1 Program (170MW)
first solar PV project in Saudi Arabia – Sakaka (300MW)
first solar PV project under the renewable energy programme of Oman – Ibri (500MW)
ACWA Power has also led the field for concentrated solar power:
first CSP project with storage in North Africa – Noor 1 (160MW+3h storage)
first CSP to achieve more than 160 hours of continuous dispatch in Africa – Bokpoort CSP (50MW+9h storage)
first CSP tower project in MENA region – Noor III (150MW+7.5h storage)
first integrated solar hybrid project in the GCC – DEWA Phase IV (600MW CSP parabolic trough+ 100MW CSP tower + 250MW Solar PV + 15hours storage)
ACWA Power also led the field in the regional wind sector having been the driving force behind the first truly project financed wind farm with captive industrial PPAs – the 120MW Khalladi in Morocco.
Renewable energy assets now represent 23% of the ACWA Power portfolio.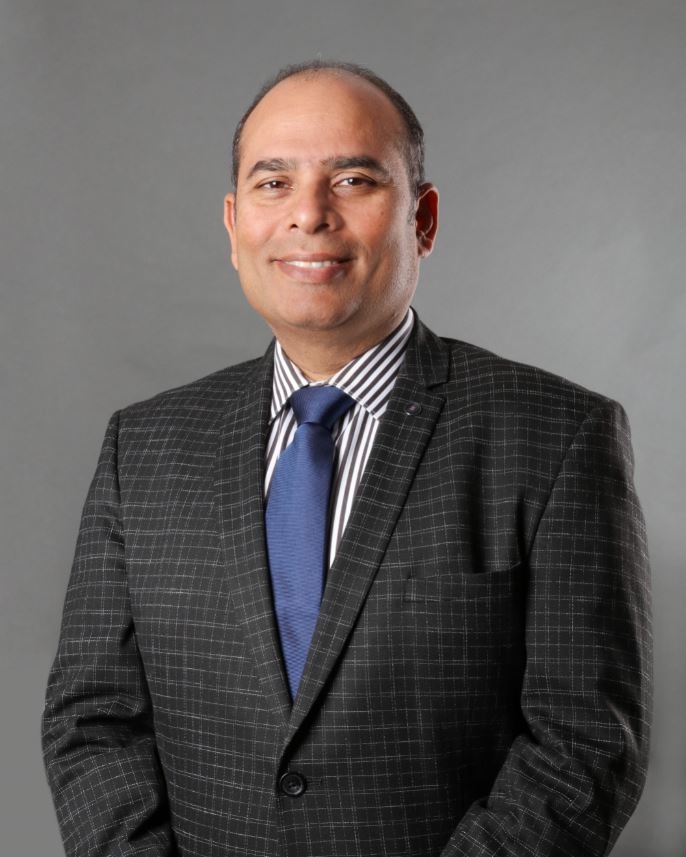 Rajit Nanda (pictured), chief investment officer of ACWA Power, says: "2019 witnessed a resurgence of privatization activities in Saudi Arabia with the kingdom seeing strong interest from developers and financing institutions in the REPDO renewable energy programme and the IWP and ISTP programmes.
"These programmes fit the road map for reduced dependence on oil and gas, diversification of the economy, participation of the private sector and sustainable development outlined in the country's Vision 2030 programme."
ACWA Power punched its weight and more during these processes to cement its leading position in the market, which it plans to build on in coming years.
Rajit adds: "Our institutional view on our sectors is that procurements in the GCC, and other jurisdictions we operate in, shall continue and projects will be tendered albeit – at least in the near term – at a slower pace. The potential slowdown in procurement of greenfield developments will be counterbalanced somewhat through re-initiation of privatizations in several countries, including Saudi Arabia.
"The imminent privatization of Ras al Khair IWPP by SWCC is a case in point. We are also hopeful that some M&A opportunities will also present themselves."
As to new business opportunities, Rajit is upbeat: "The evolution of green hydrogen as a sustainable source of energy is something we are keen to focus on. This is, of course, predicated on the sharp decline on the LCoEs of renewable energy across the region and elsewhere which has made GW-scale electrolysers commercially viable."
And if the future is positive, it's also international. Rajit says: "In terms of new markets for us – West Africa, South East Asia and CIS are our new focus markets and we believe they will throw up interesting opportunities, as will countries such as Bangladesh, in addition to our current core markets."
Given the success ACWA Power has enjoyed in the IJGlobal awards for MENA, it looks fairly certain it will crop up in future awards announcements in other regions before long.
To read the magazine in full, CLICK HERE...