SMBC – Global Financial Adviser of the Year
Last Updated 17 Apr 2019 09:32
Tags
Asia Pacific
Europe
North America
Latin America
MENA
Sub-Saharan Africa
The 2018 calendar year proved to be a busy one for the SMBC financial advisory team with strong performance around the globe, winning it the IJGlobal Global Financial Adviser of the Year award that was presented at the Singapore event.
As with all other such awards, these are especially impactful as they are voted on by the four regional, independent judging teams to create the only peer-review trophies of this nature in the market.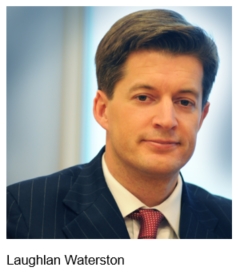 When it came to rationale, the judges were almost unanimous in their reasoning, pointing to deal complexity as well as the sizeable team – with deep experience – that the bank can leverage.
Frederic Droulers, London-based head of power and infrastructure advisory, says: "We are delighted to have received the Global FA Award from IJGlobal this year. This highlights our strong drive and long-term commitment to extensively support international sponsors on delivering project finance transactions and acquisitions worldwide."
Droulers adds: "We look forward to continue using our advisory activities to lead the way in project finance innovation across all sectors."
Laughlan Waterston, SMBC managing director and co-head of energy and natural resources, says: "This is testament to the continuous efforts by SMBC's teams around the world to provide market leading financial advice across a wide range of different infrastructure, energy and oil and gas projects, following our approach to offer a consistent service to an increasingly globalised marketplace. Of course, this would not have been possible without our clients, partners and stakeholders whom we thank for their support."
The last calendar year was successful for SMBC, seeing it close many advisory mandates across power, renewables, infrastructure, and oil & gas, led from countries where SMBC has a strong presence.
Having been so active across the international market it is difficult to single out leading transactions, but here follow some high-profile transactions the bank advised on.
In North America, SMBC was sole buy-side adviser on Transurban's acquisition of the A25 toll road and bridge project in Canada – acting for the buyer on its bid to acquire 100% of the equity interest from Macquarie Infrastructure Partners. It was recently mandated on an Ethan cracker project and an IPP in the US and is currently working on seven advisory mandates in the region.
It was also financial adviser on the Lima Airport expansion project in Peru as well as winning mandates for 4G-related project financing in Colombia. Last year, SMBC won two further FA mandates for a solar project in Mexico and the refi of a toll road in Peru.
Latin America was a key market for SMBC having established a dedicated project finance team in the country a few years ago to target transactions there in power – conventional and renewables – infra and oil & gas.
One key deal saw it act as structuring bank on the Prime Energia transaction in which SMBC provided financial advisory services to the sponsors. The PF element was a $400 million, five-year loan to Prime Energia, a Chilean indirect subsidiary of Glenfarne Asset Company.
This was the first internationally-syndicated transaction with Chilean capacity payment and syndication was challenging, especially when the borrower earlier that year tried – and failed – to launch high-yield bond. Underwriters (SMBC and Natixis) reached out to more than 30 international PF banks to finally complete the syndication.
A slight flavour of a very active year by one of the leading figures in international financial advisory across the infrastructure arena.