Data Analysis: Ontario leads North America procurements
Last Updated 16 Mar 2017 17:30
Tags
Transport
Social & Defence
North America
Of the total 28 ongoing PPP projects at pre-financing stage in North America, 16 are located in Canada and 12 of these are from just one province – Ontario, IJGlobal data reveals.
A majority of the Ontarian tenders relate to projects within the province's expanding transport sector, a step change from the social infrastructure space, where the province has traditionally had more experience over the years (IJGlobal explores the subject in another detailed analysis)
The bulk of the province's ongoing transport pipeline is made up of rail projects, a result of Ontario's concerted effort to bring its rail infrastructure up to speed with the growing population in its business and urban districts within the Greater Hamilton and Toronto Area.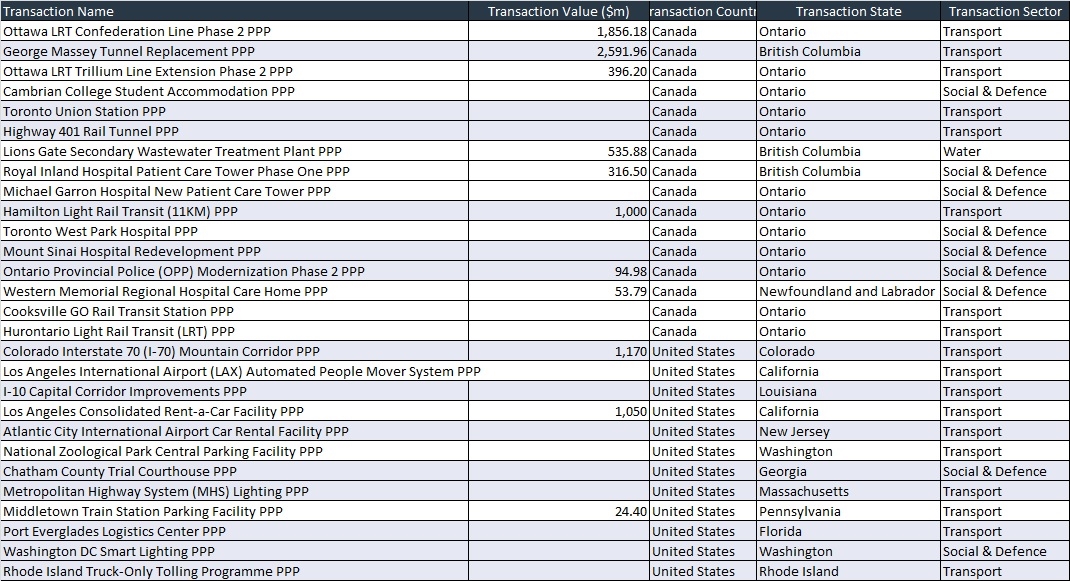 More notably since last year, Ontario's provincial procurement agency Infrastructure Ontario (IO) and transportation agency Metrolinx have begun to actively seek private sector proposals for the design, build, and finance (and where required operation and maintenance) large portions of a planned expansion of the GO Regional Express Rail (RER) and light rail transit across the Greater Toronto region.
The objective of the expansion programme is to offer riders improved service across many lines on the existing GO Transit network including extensions to Hamilton and Bowmanville, as well as new GO Transit corridors to Bolton, Seaton and Locust Hill. RER will expand the GO Transit lines by adding an all-day, two-way service to the Barrie line and the inner portions of the Kitchener line and the Stouffville line, and by increasing frequency of train service on rest of the corridors to as often as every 15 minutes.
With RER, Metrolinx expects to nearly double ridership to 127 million riders per year by about 2029 from 65.7 million in 2015.
Aside from regional rail, the province has been making a heavy push on the light rail side as well. Two of Ontario's most recent light rail tenders to hit the market are; the C$2.5 billion ($1.85 billion) Confederation Line extension project and the C$1 billion light rail transit (LRT) project in Hamilton. These follow on from a slew of other successful LRT projects that Ontario has procured over the last few years.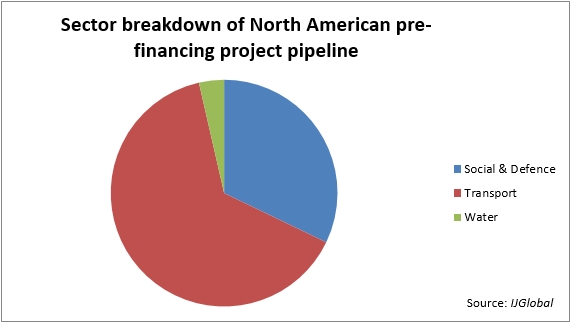 In terms of required investment, in 2017 alone Canada's PPP pipeline, which is worth about $6.84 billion, will be seeking both equity and debt investors. And this figure only includes projects where capital values have been publicly announced so far.
Other significant Canada-wide projects in tender at the moment are; the George Massey Tunnel Replacement PPP, Hurontario Light Rail Transit (LRT) PPP and the bi-national $2.5 billion Gordie Howe International Bridge PPP between Detroit, Michigan, and Windsor, Ontario.