Going green – the Dutch clean hydrogen vision
Last Updated 08 Apr 2021 11:53
Tags
Oil & Gas
Renewables
Europe
After Germany, the Netherlands is the largest producer of grey hydrogen in Europe, having long used it in the chemicals industry. However, in recent times the Dutch have played a leading role in driving adoption of its more virtuous cousin… green hydrogen.
The Netherlands is increasingly becoming an attractive playing field for hydrogen developers owing to its extensive natural gas pipeline infrastructure and depleted gas fields in the North Sea.
To read the full magazine in which this article appears, CLICK HERE...
The first operational hydrogen pipeline in the Netherlands was built in 2018 by Dutch gas company Gasunie in the south west region of Zeeland.
The same year (2018) the Dutch government decided to end its reliance on natural gas production by 2050 to end the risk of earthquakes caused by gas exploration, and look to cleaner energy sources instead.
Since then a slew of energy companies have – largely through collaborations – begun testing the potential for green hydrogen production across regional clusters, industry and ports.
At the time of going to press, IJGlobal identified 5 prominent hydrogen projects:
NortH2
PosHYdon
Shell and Eneco JV
Ørsted and Yara hydrogen electrolyser
SinneWetterstof hydrogen pilot
Two of the most ambitious hydrogen projects underway at the moment are NortH2 and PosHydon, both of which plan to use offshore wind to produce green hydrogen.
NortH2
A consortium of Dutch companies consisting of Gasunie, Groningen Seaports and Shell Nederland in February 2020 launched the NortH2 project to develop a 3-4GW wind farm (option to expand up to 10GW) in the North Sea with the electrolyser likely in the seaport of Eemshaven in Groningen (northern Netherlands).
Project completion is slated for 2030 and once it is commercially viable, the sponsors may re-locate the electrolyser offshore.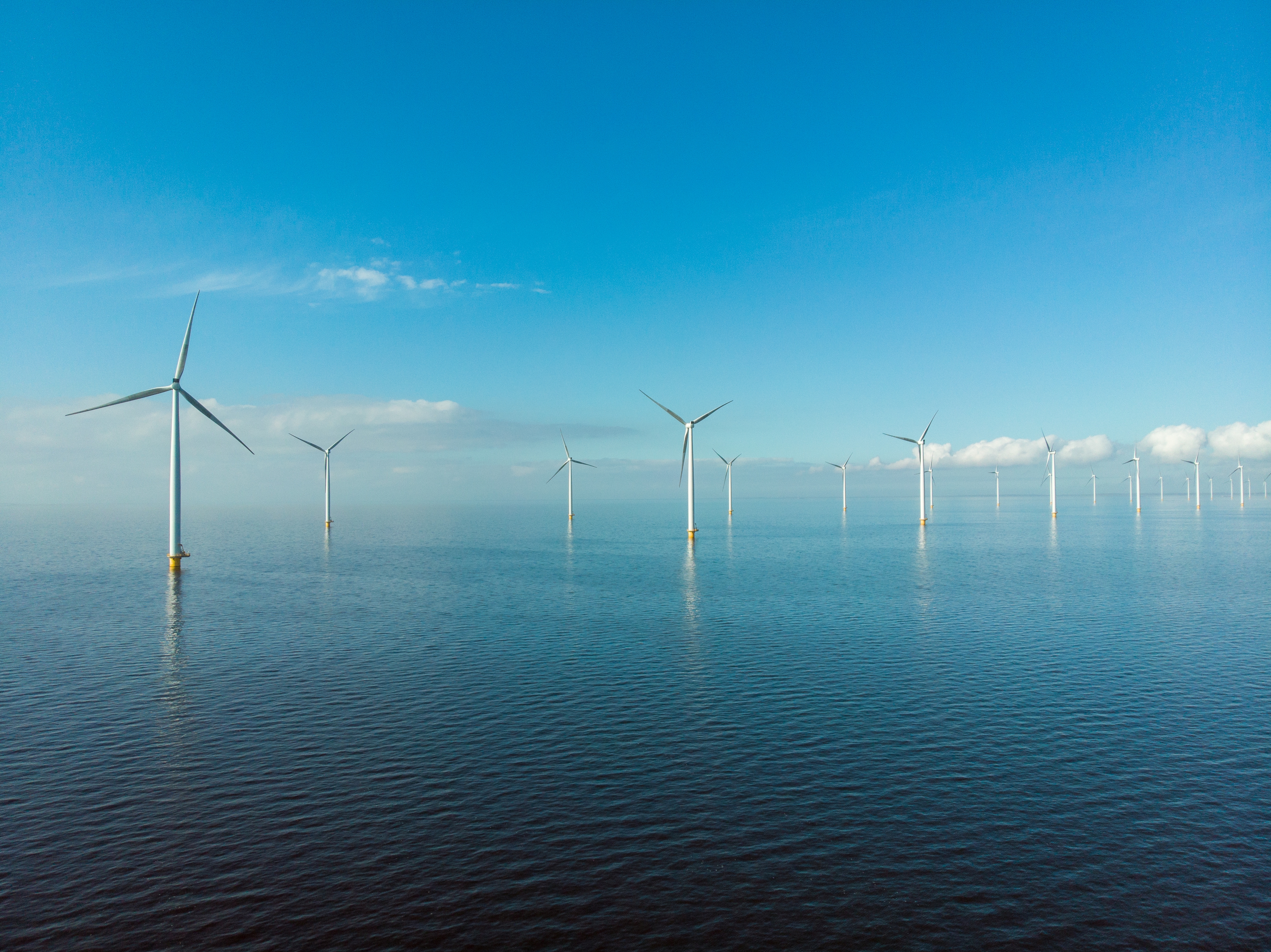 The consortium plans to:
scale up offshore wind capacity from 3-4GW in 2030 to 10GW by 2040
eventually produce 800,000 tonnes of green hydrogen a year by 2040
Since the project's conception, German utility RWE and Norwegian energy company Equinor have come on board.
The plan is for RWE's gas storage business to store the hydrogen and its energy trading company will supply the clean fuel to industrial customers and heavy-duty vehicles.
Groningen has become something of a green hydrogen powerhouse in recent years – dubbed the "European hydrogen valley" – in a shift driven by the green agenda and seismic disturbances.
A particularly strong earthquake rocked Groningen's sizable natural gas field (the biggest onshore natural gas field in Europe) in 2018, forcing a halt to production.
This prompted a number of initiatives to transform the province and the northern Netherlands region more widely into a European hub for hydrogen production.
Last year (2020) northern Netherlands became the first region to obtain a subsidy worth €20 million ($16m) from the Fuel Cells and Hydrogen Joint Undertaking of the European Commission for the HEAVEN project to create a green hydrogen supply chain in the region.
PosHYdon
With plans to become the world's first offshore green hydrogen project, Neptune Energy's PosHYdon pilot gathered pace last year (2020), attracting several high-profile partners.
Neptune Energy – an independent E&P company – is working on this ambitious project to produce offshore green hydrogen in the Dutch North Sea by installing a hydrogen-producing plant on the no-longer-producing Neptune-operated Q13a platform.
Electricity produced by offshore wind will generate the hydrogen plant on the Q13a platform, located around 13km off the coast of Scheveningen, which will convert seawater into demineralised water and then into hydrogen through electrolysis.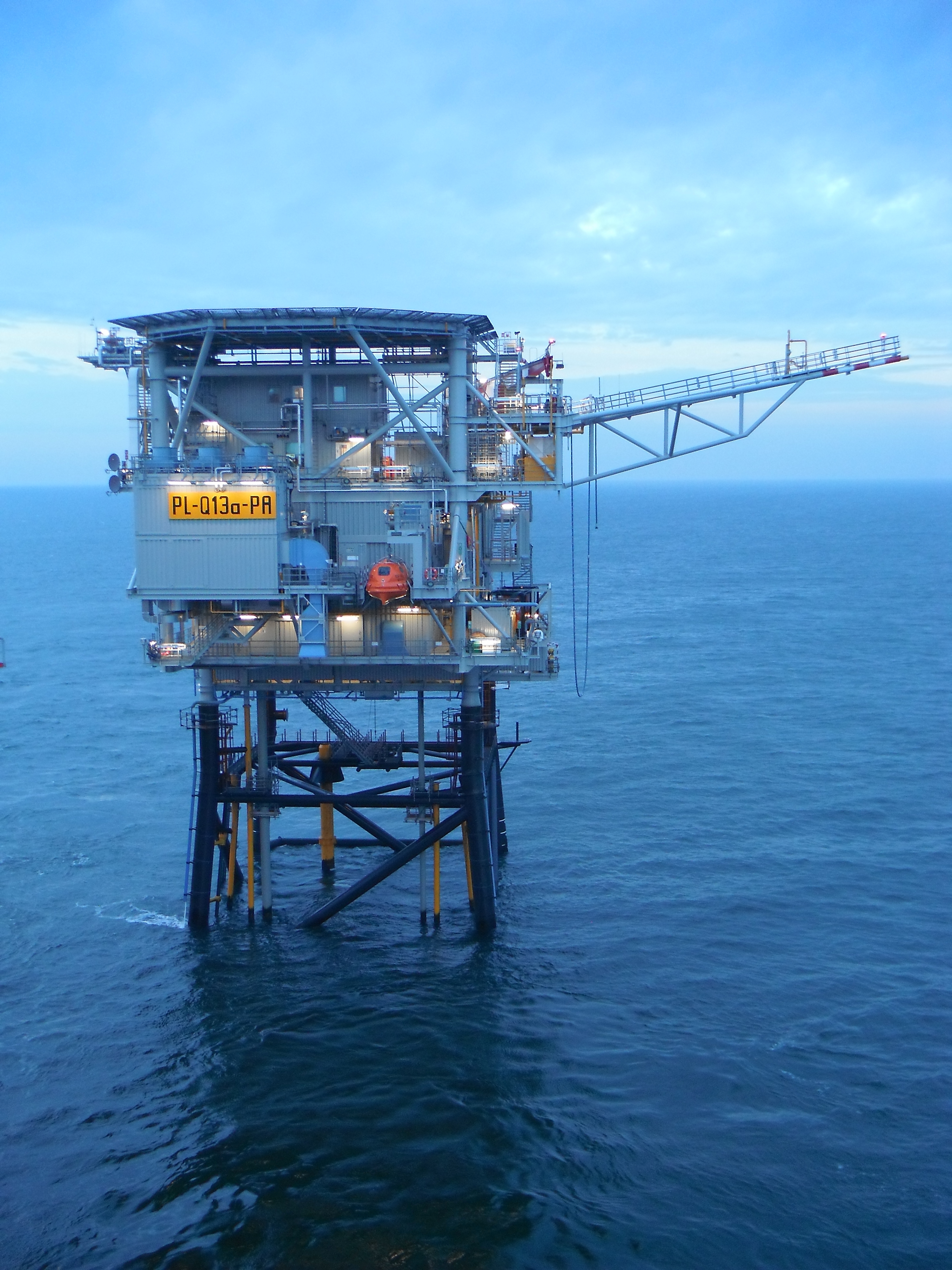 The hydrogen produced will then be transported onshore along with natural gas via existing pipelines NOGAT and Noordgastransport.
By the end of 2020, the project added DEME Offshore, Gasunie and Eneco as partners.
Eneco's role will be to supply the pilot with simulated wind data from its offshore wind farm Luchterduinen off the coast of Zandvoort and Noordwijk to model electricity generated to integrate 3 energy systems in the North Sea: offshore wind, offshore gas and offshore hydrogen.
Details of project's financing have not been released, but Neptune expects subsidies to fund the build.
The initiative was set up by Nexstep, the Dutch association for decommissioning and reuse; and TNO, a scientific research body.
Shell and Eneco JV
In line with its pledge to be a net-zero emissions company by 2050, Shell's ambitions with regards to green hydrogen have not gone unnoticed.
As well as its involvement in NortH2, last year (2020) Shell Nederland entered into a JV with Dutch natural gas supplier Eneco to build a 200MW green hydrogen electrolysis plant in the Port of Rotterdam (south Holland) on the Tweede Maasvlakte expansion.
The same year, the pair's CrossWind JV won the tender to build and operate the third unsubsidised wind farm in the Kust Noord zone, with a 750MW capacity, in July 2020. Electricity from this offshore wind farm will be used to power the electrolyser.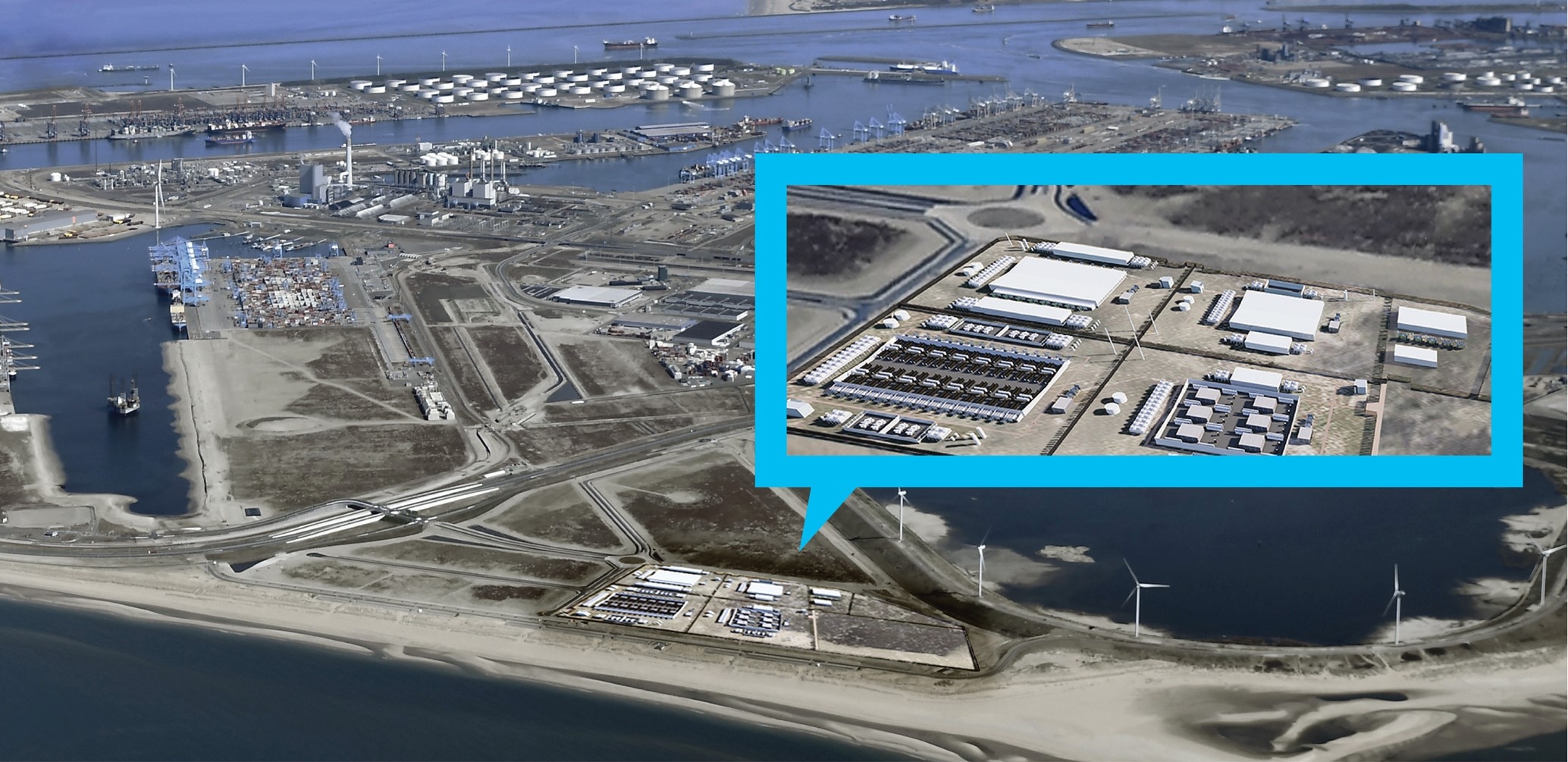 Shell and Eneco subsequently issued guarantees to partners of the JV for investment in the construction and operation of Hollandse Kust.
The wind farm, equipped with 69x 11MW Siemens Gamesa turbines, is expected to be operational in 2023, with the electrolyser producing between 50,000 and 60,000 kg of hydrogen per day.
According to the JV, hydrogen produced will initially be used at the Shell refinery in Pernis, near Rotterdam, to decarbonise the production of fuels, with further ambitions to decarbonise heavy-duty trucks.
Ørsted and Yara
Following on from the success of Ørsted commissioning its first offshore wind farm last year (2020) – the 752MW Borssele 1 & 2 offshore wind farms in Zeeland – the Danish renewables giant has set its sights further on the Dutch province through a partnership with Norwegian fertiliser producer, Yara.
The duo announced last October (2020) that they are developing a 100MW wind-powered hydrogen electrolyser for ammonia production in Yara's Sluiskil power plant in Zeeland.
The plant is expected to produce 75,000 tons of green ammonia a year and will be powered by energy produced by Borssele 1 and Borssele 2, located off the coast near Yara's Sluiskil plant.
Ammonia produced by the plant is planned for use in the production of low-carbon fertiliser products to help decarbonise the food value chain, with potential as a future low-carbon neutral shipping fuel.
"Subject to sufficient co-funding and a confirmed business case, a final investment decision to build the new plant could be taken late 2021 or early 2022," Ørsted said in a release last year.
SinneWetterstof pilot
Last autumn (2020) German energy company BayWa via its Dutch subsidiary, GroenLeven, entered into a contract with Dutch network operator Alliander on the creation of the SinneWetterstof hydrogen pilot.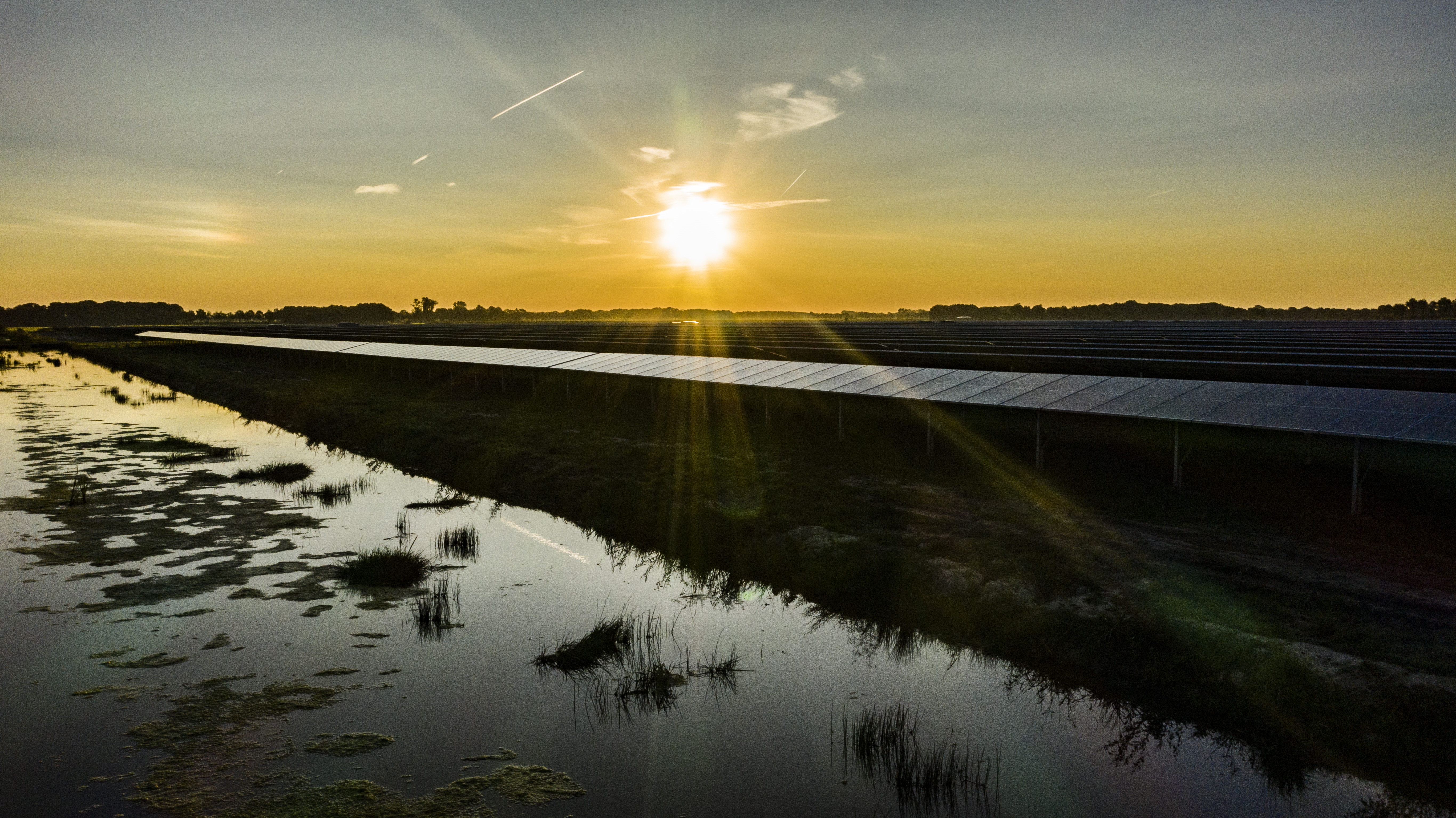 Alliander is to build a hydrogen plant – planned to commence operations by late 2021– at the site of a solar park in Oosterwolde in the province of Friesland.
The pilot "will test the extent to which a hydrogen electrolyser can follow the generation profile of a solar plant" with hopes it can reduce grid congestion and minimise grid extensions for new solar or wind plants, BayWa said in a release.
As such, the project will source energy from an adjacent 50MWp solar farm built by GroenLeven in order to create green hydrogen.
Laying the groundwork
While the Dutch hydrogen market is still in its infancy, green hydrogen has the political and industrial support in place to become a lucrative market.
The take-up of green hydrogen initiatives and the signing of JVs in recent times by established and market-leading energy players is a clear sign of the pressures energy companies now face to transition to lower-carbon energy production.
Yara's involvement with Ørsted is unsurprising given that it is one of the biggest users of natural gas to make fertiliser, and now needs to move away from methane in line with decarbonisation goals.
Shell's involvement in 2 green hydrogen projects this year is a clear sign the cooperation is paving the way for future investment in low-carbon hydrogen if it takes off.
"The market is starting to see an interesting push into hydrogen from former oil and gas companies that have been left with empty reservoirs," says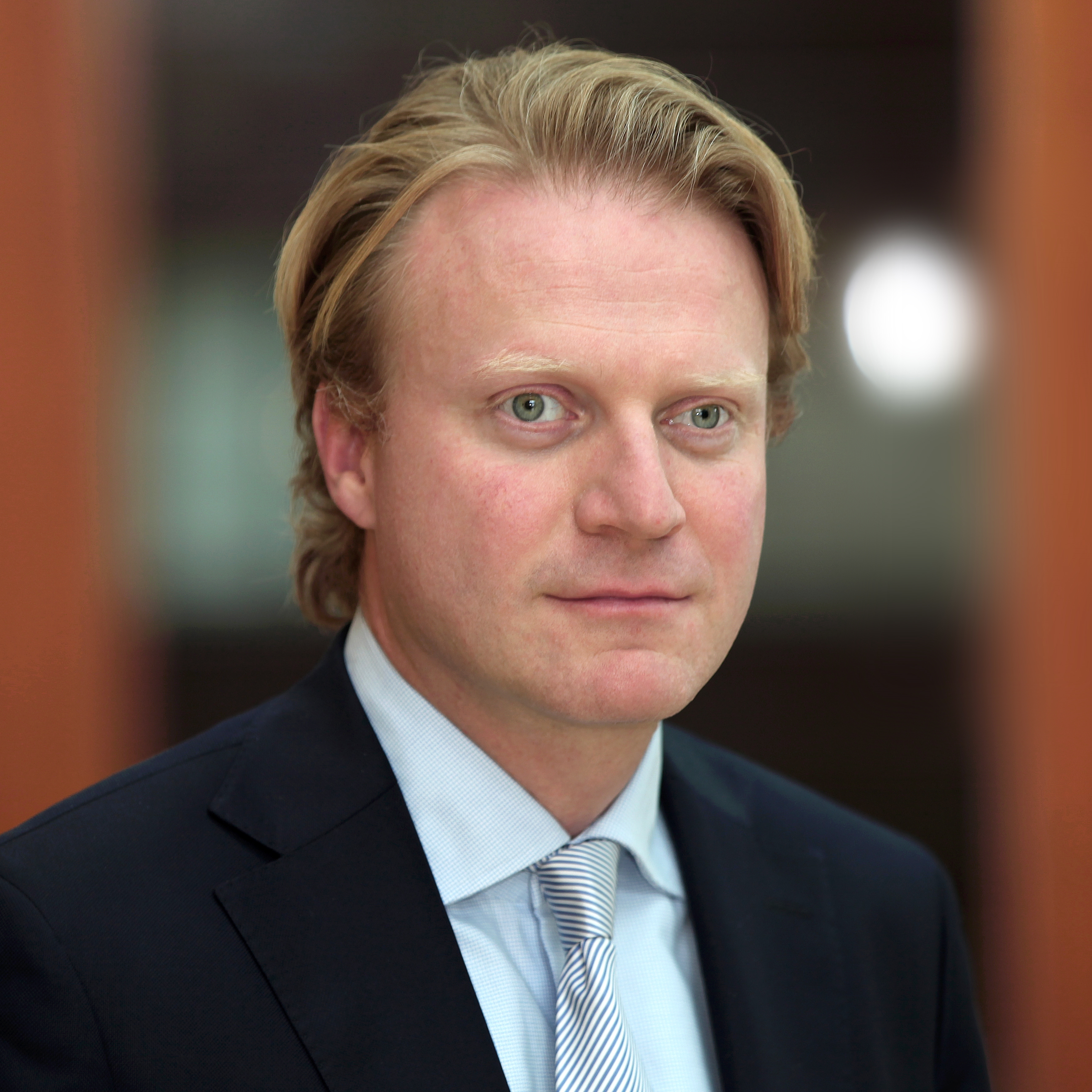 Roland de Vlam (pictured right), chair of law firm Loyens & Loeff's energy team.
"Those parties in offshore oil and gas are sitting with empty reservoirs in the North Sea and have a statutory obligation to remove those installations, which is estimated at roughly €4 billion – very costly. Those companies are looking for a way to extend commissioning obligations and perhaps extend them forever."
Meanwhile, projects like NortH2 and PosHYdon have revealed offshore wind power to be a popular choice for producing green hydrogen.
As such, combined tenders for offshore wind and hydrogen projects could become the norm, wagers Michelle De Rijke (pictured below), an energy partner at Dutch law firm Van Der Feltz Advocaten.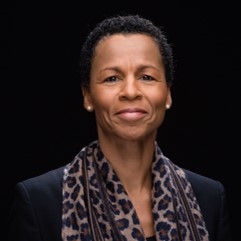 "The government recently said it wants to make it easier by regulation to combine wind and hydrogen. In my view it should be possible to have one license to produce electricity to install a wind farm and to produce hydrogen and supply this to the industry immediately," she says.
Energy policy is thought to be moving in a direction favourable to green hydrogen as the country moves away from natural gas.
In 2019 the Dutch government signed the Klimaatakkoord – the Dutch National Climate Agreement – in which it pledged to reduce greenhouse gas emissions by 49% by 2030 compared to 1990 levels.
A hydrogen strategy from the government then surfaced in March 2020, promising investment of €35 million a year into green hydrogen pilots through the rearranging of existing renewables subsidy schemes.
The government's current target for hydrogen production is 500MW of green electrolysers by 2025.
However, the road to making green hydrogen a mainstream energy source is not without hurdles.
Regulation for the production and trading of hydrogen in the Netherlands is underdeveloped – as is the infrastructure by which hydrogen can flow freely in and out of the country.
This is despite the Netherlands probably having the most extensive gas pipeline infrastructure in Europe.
"Hydrogen's biggest barrier is the lack of infrastructure to support it," says Victor van Ahee, regulatory lawyer at Loyens & Loeff.
"There are a couple of lines that run from industrial site to industrial site but there is no major transport grid to transport hydrogen between port areas and industrial sites – and across the border."
An important milestone was reached in 2019 when Gasunie and Dutch transmission system operator TenneT published a joint study into integrating electricity and hydrogen grids in the Netherlands and Germany. The findings of that study could determine where electrolysers will be located.
Further, certain industry standards for the commercialisation of hydrogen have yet to been fully put in place, as Matthijs van Leeuwen, energy lawyer and counsel at Norton Rose Fulbright points out.
This includes an industry stamp known as a "guarantee of origin" certificate used to verify that an energy source has been renewably produced – although he says that there are currently pilots in Europe testing its application to green hydrogen.
"There are all these kinds of very costly complexities with getting green hydrogen off the ground," adds de Vlam. "I think apart from the regulatory uncertainty, there's still a huge problem about how to make this a profitable enterprise."
In early January (2021) the 4 coalition parties ruling the Dutch government collapsed, putting any new policies and regulation supporting the green hydrogen industry on hold until a new government is formed.
However, Iman Brinkman, energy law partner at Pels Rijcken, is optimistic: "In general hydrogen is considered one of the solutions to the climate problems we face, which will be on the agenda of any government in the future."
With a new government expected to come into play by the end of the year (2021), for now, it seems progress on a green hydrogen revolution in the Netherlands remains in the hands of industrial heavyweights to push forward through collaborations and JVs.